Notice a hole in your roof or some missing shingles? At first glance, they might not seem like a big deal. But they could potentially cause major issues later on depending on where they are and the extent of the damage. But how can you tell how serious these issues really are? That's where American Brothers Construction comes in. We do roof repair in Springfield, MO with quality and service you can count on. If it has to do with roofing, we're the right team for you!
When do you need roof repair?
If you notice that your roof is damaged, you should give us a call to take care of it as soon as you can. A damaged roof can lead to serious problems down the line. We're happy to come check out any roofing issues and see if a repair or a replacement is the right option for your situation, and we'll never recommend work that isn't needed.
Why is roof repair important?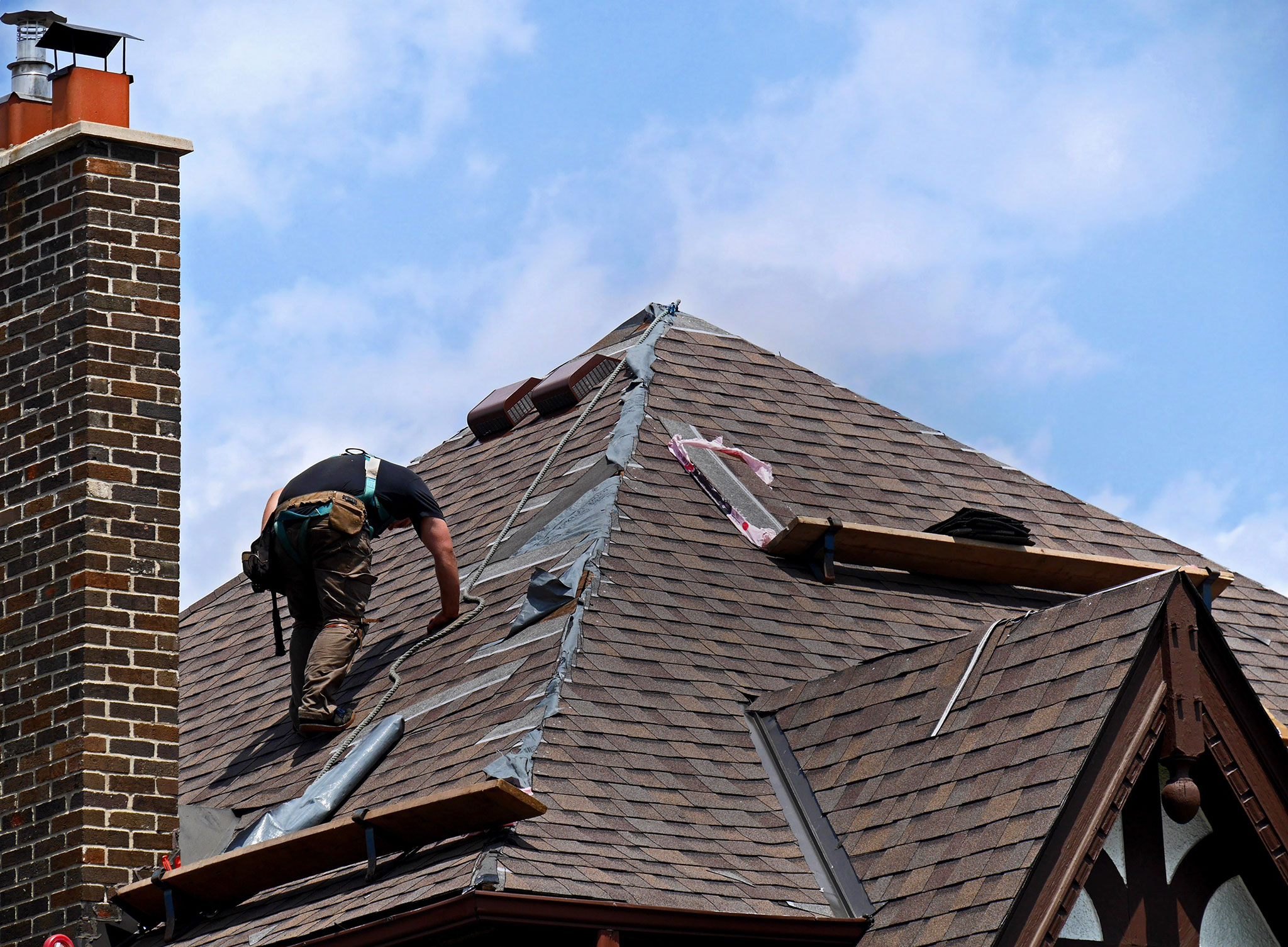 Roof damage that's hardly noticeable might not seem like a very big deal. But it could have substantial long term consequences if left unchecked. Some of these issues include:
Letting in unwanted intruders. A sealed roof keeps unwanted visitors like rodents out of your house. But if they have an entrance point, they made decide to make your home theirs.
Increased drafts and heating costs. Drafts can get into holes in roofs leading to cooler temperatures indoors in Winter. This in turn can lead to higher heating costs since the cold can continue to find a way inside.
Potential for water damage. Water damage is one of the most serious kinds of damage that can happen to a house. And unfortunately, many times it goes unnoticed until it becomes a major issue. A damaged roof can invite water damage that can be serious and costly to remedy.
A possible safety hazard. In severe cases, a damaged roof can weaken the structural integrity of your home in critical spots like the ceiling. If this gets bad enough there could be a risk of a ceiling cave-in which can damage people or property.
What if the roof issue is serious?
Our team can help with any kind of roof repair in Springfield. However, sometimes a repair isn't enough. In some cases, the damage may be critical enough to warrant a replacement instead. If that's the case, we can still help. We also do roof replacement including installation with top-quality workmanship you can rely on.
Roof repair in Springfield you can count on
At American Brothers Construction, we pride ourselves on having the best quality roofing services around. And our service won't be beat! We've done roof repairs for homeowners all around Springfield and we can help you too. Take a look at our Home Advisor profile to see what our customers have to say. Want us to come take a look at your roof or want to find out how much your roof repair will cost? Give us a call or contact us today for a quote or to find out more.