Commercial Roofing for Springfield, MO Businesses
Commercial roofing in Springfield, MO comes in many different forms, including shingle, TPO, and metal. American Brothers Construction, LLC understands what it takes to do a successful commercial roof installation. We understand how to deal with flat roofs, pitched roofs, and various different materials you might want used. We also know how to work around some of the unique challenges of commercial roofs including finding space for more pipes, ducts, and other penetrations through the roof, as well as how to seal around them.
Why Commercial Roofing in Springfield Matters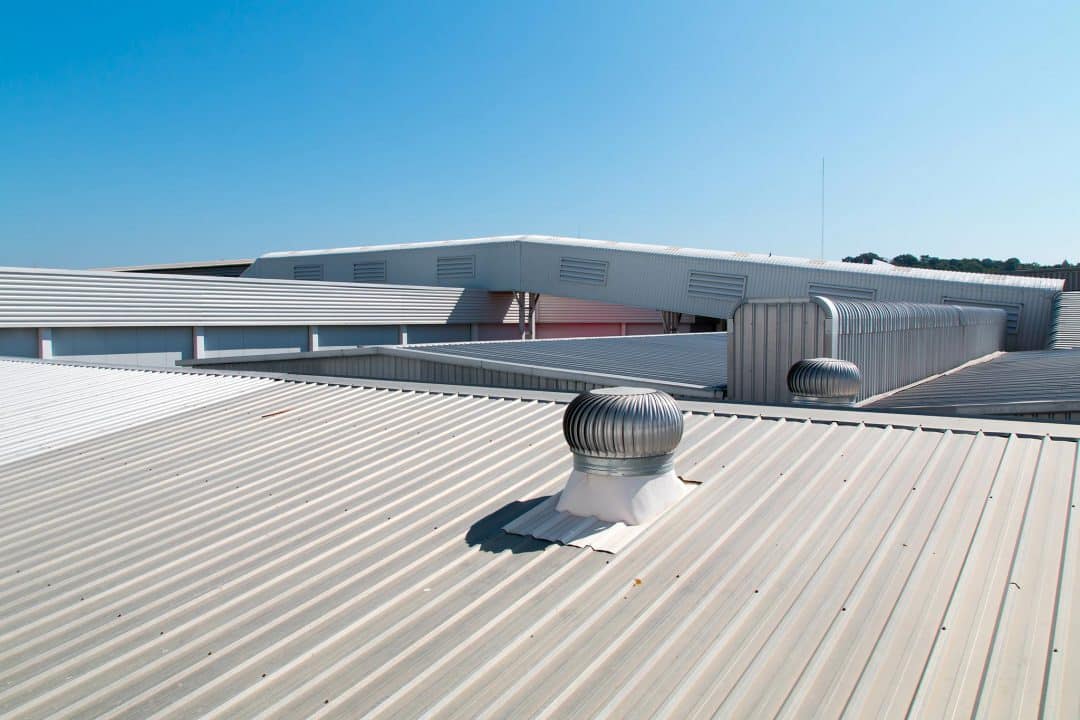 Commercial roofing requires an understanding of the unique weather. Some more temperate climates don't have to worry as much about the freeze-thaw cycle but we make sure to incorporate knowledge of how products perform in both cold and hot weather, as well as how much destabilization you can expect based on rapid temperature change.
Commercial roofs are designed to be durable, and we deal with both flat roofs and pitched roofs. Pitched roofs are usually metal or shingle, and for a shingle roof it's not that much different than a regular residential roof. Metal is similar.
Flat roofs are a different animal. Flat roofs require specialized materials and an understanding of how they work, as well as excellent seals around the much more frequent protrusions from the roof. A flat roof needs more attention to drainage to make sure that there are no dips that can hold water.
Commercial flat roofs have many more heavy objects sitting on the roof, particularly climate control and other essential building systems. Smoke stacks, roof vents and external piping and wiring will all need to go through the roof and require specialized waterproofing to ensure water doesn't drip down through unsealed entry points.
Flashing, tar and other sealants and water-redirecting accessories are essential for any roof, but a commercial roof relies on them to a degree that the average home roof doesn't. Some roofs can also tent or billow up if they aren't installed properly, causing bubbles that can break and cause holes in the roof membrane. Commercial can be more susceptible to problems due to temperature variation.
Roofing material for flat roofs can also crack or pull away around the edges, and on a commercial roof there are usually a lot of edges to worry about. A proper installation will lower this risk.
People moving around on the roof can also cause punctures and abrade the surface of the membrane. This is a danger that can be forestalled by keeping traffic off the roof, but it is still a danger.
Your commercial roof can often be repaired in sections, and it's a good idea to have a professional go up and have a look around every now and then to make sure it's in good condition and nothing's failing. A professional eye will notice things that a layman won't, and some roofs may be repairable instead of needing full replacement.
Commercial Roofs that Last
A commercial roof that lasts requires a company that knows how to install it right. We do commercial roofs as well as home roofs. We're a licensed, bonded and insured roofer that will take care of any of your commercial roofing needs.
American Brothers Construction, LLC Provides Commercial Roofing in Springfield, MO
American Brothers Construction, LLC works in the major roofing materials for both small and large commercial installations. Small buildings with pitched roofs that only require shingles or metal are right in our wheelhouse as well as larger flat roofs with many air conditioners and roof vents. Talk to us today and find out what we can do for you.